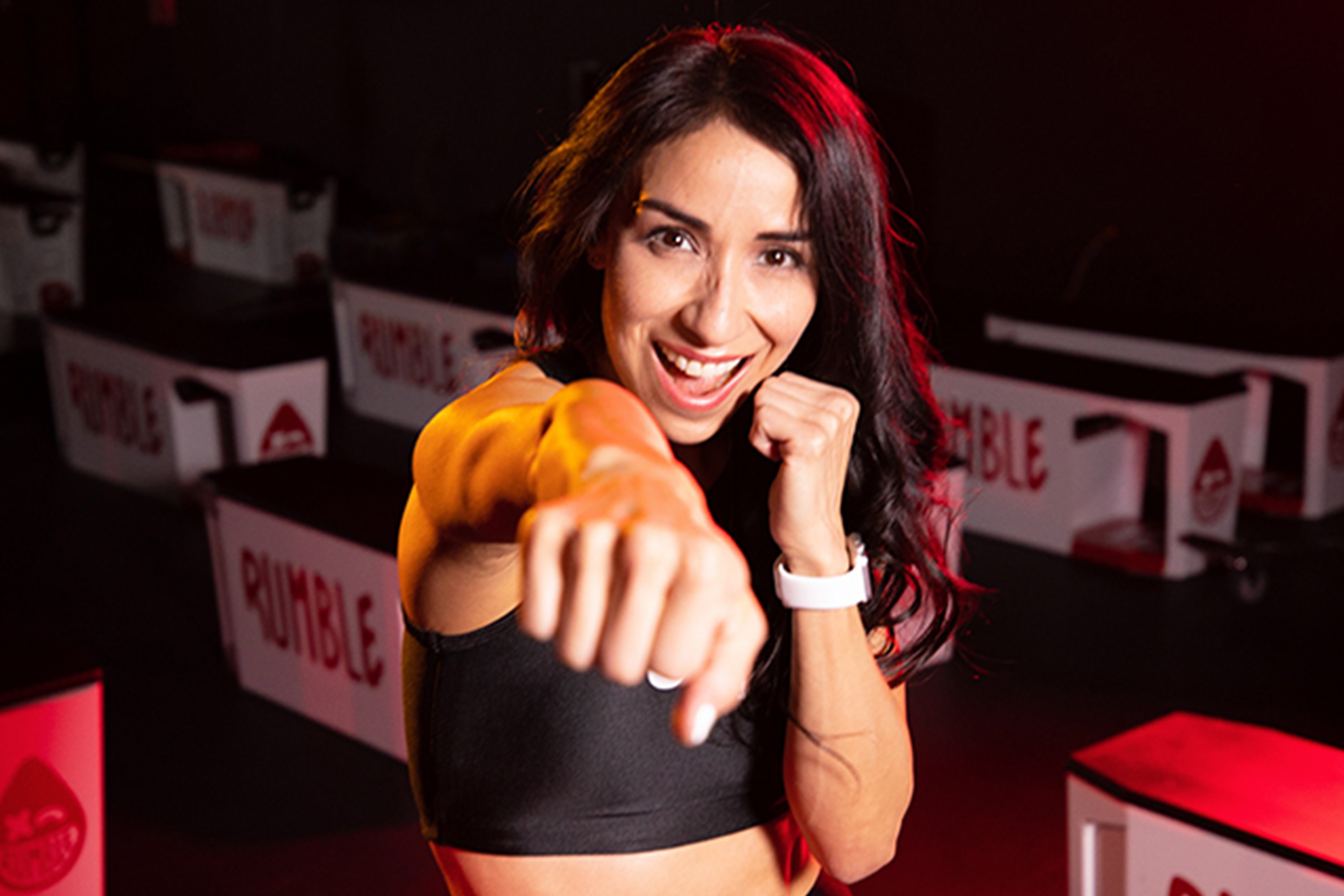 Boxing is a great full-body workout for all fitness levels. Not only is it a kickass workout with plenty of physical benefits, it also reaps all kinds of rewards that promote good mental health.
With that being said, let's get into all the reasons why boxing is good for your mental health ➡
8 REASONS BOXING IS GOOD FOR YOUR MENTAL HEALTH
#1 PUNCHING AS A STRESS RELIEVER
Leave it on the bag >> When boxing, you can personify your problems and knock them out.
Boxing lowers stress hormones by reducing cortisol levels in the body.1 It's a healthy way to release aggression and tension, helping you to relieve life's stressor's one punch at a time.
#2 BOOSTS YOUR MOOD
Ever notice how hitting stuff is a whole lot of fun? Boxing is a High Intensity Interval Training (HIIT) workout that releases endorphins, serotonin, & dopamine (aka mood-lifting hormones that get you feeling good).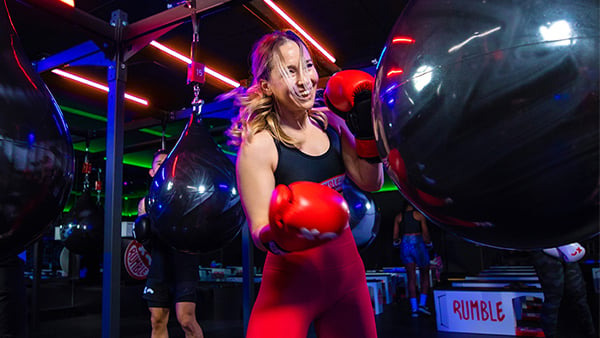 #3 PUNCHING IS EMPOWERING
Hitting stuff is empowering, and boxing lets your inner badass shine through. You can prove to yourself punch after punch just how powerful you are as you feel the impact of your own strength. This helps build self-confidence and improves self-perception.
#4 BUILDS RESILIENCE
While boxing is a skill that anyone can learn, it still takes time to master. You have to keep showing up and showing out. Perfecting your technique and learning advanced combos takes dedication and helps you develop a resilience that can be applied to all areas of life, on AND off the bags.
#5 PROMOTES MINDFULNESS
When you hear the word "meditation", most people think yoga. But boxing is just as much of a meditative practice!
You have to be intentional with everything you do in boxing. Concentration and focus are required for every combo, movement, and breath. Boxing increases mindfulness by immersing you in the moment, helping you tune out everything else.
"Boxing is my meditation. I know that seems weird because that's so counterintuitive to what you thought about meditation... but meditation is just about learning your mind. I do that through boxing." -Rumble Boxing Co-Founder, Noah Neiman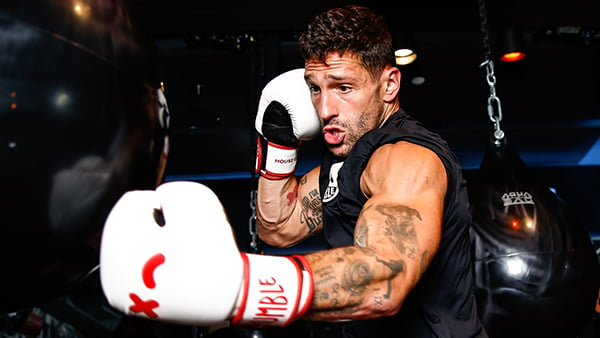 #6 BUILDS COMMUNITY
Whether you're in the ring, sparring, or on the bags, at Rumble — our group fitness classes build community with all kinds of social benefits. You never have to fight alone and can find a strong support system within your boxing community.
Rumble is 100% inclusive with trainers there to support your sweat and motivate you. Experts even say that group fitness relieves feelings of loneliness and boosts social interaction skills.2
#7 HELPS WITH SELF-AWARENESS
Boxing is a great way to get to know yourself. You will learn more about how your minds works through body-response, quick reflexes, and combo sequences that put your memory and coordination to the test.
You'll start to realize more about your strengths and limitations, getting to know yourself better.
#8 BOXING IS THERAPEUTIC
Boxing makes a great therapeutic practice in general, benefitting psychological and mental health.
Because boxing has been proven to reduce anxiety and depression by increasing self-esteem and cognitive function, experts have even created therapeutic boxing programs in rehabilitation centers.3
To sum it up, boxing combines physical activity with a mental training unlike any other. It's a fun and unique way to boost your mental health.
At Rumble, we prioritize physical AND mental well-being. So champ, are you ready to achieve that Rumble state of mind?
See you soon,
Jab
Sources
1 Harvard Health Publishing. "Exercising to Relax."
2 EMDUK. "Combatting Loneliness With Group Exercise."
3 Shosha, Dr. Mohammed. "A Brief Introduction to Therapeutic Boxing."