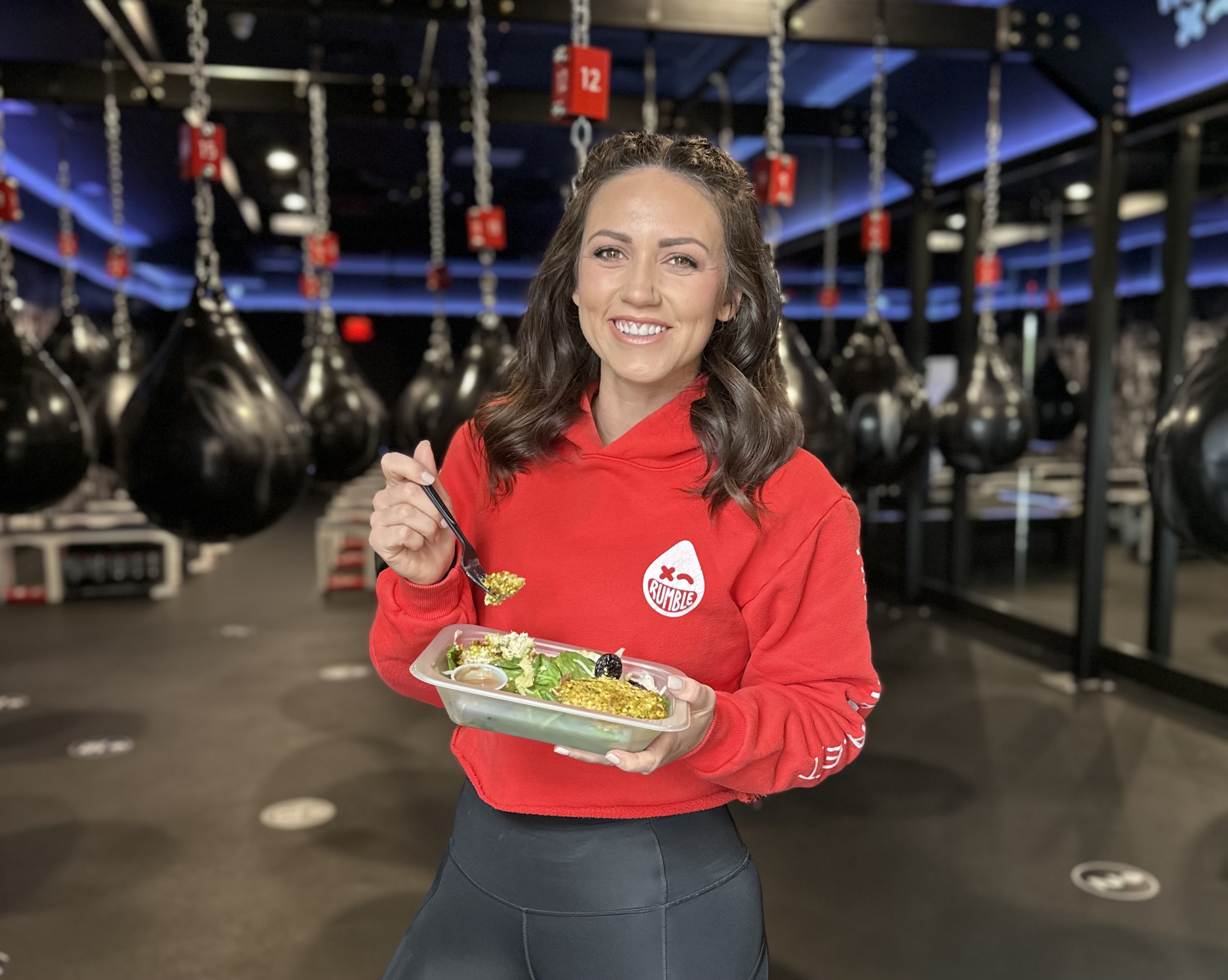 Reap Rewards in Every Round™
with Territory Foods & Rumble Boxing

by Trisha Jennings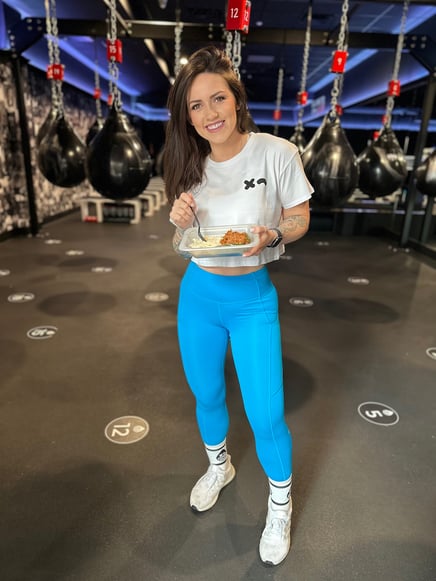 As the head trainer at Rumble Boxing Los Olivos in Irvine, my schedule can get pretty hectic. Between training clients, managing our trainers and social media plus staying on top of my own fitness goals, there's not a lot of time left - not to mention time for meal prep!
Territory Foods has been an absolute game changer for me. I bring one meal for lunch and supplement in between classes with a few snacks like a protein shake or trail mix
The convenience of a full meal, catered to my dietary needs, is that it requires zero prep. Removing the time that I would otherwise spend on meal prepping. This allows me to focus on my other morning responsibilities (like being a mom to my fur baby, Axel, an American Akita).
Healthy, nutrient-dense meals are my priority when fueling up for the day. I need to know that my body is being fueled with quality ingredients tailored to my needs and active lifestyle. Territory Foods meets all of the nutrition criteria I need as a trainer without sacrificing flavor!
ORDERING COULDN'T BE MORE SIMPLE!

The process is simple to order and get on onboard! After I created my account on the get started page, I was connected with a dietitian who created a custom meal plan for me. From there it was only a matter of time before my meals were delivered.
Closing out the day, you can catch me enjoying one of my cold meals (the pistachio crusted tuna patties have been a go-to lately) & enjoying a relaxing walk with my dog, Axel. I'm grateful to have found something that works with me towards my goals and doesn't require me to sacrifice taste or quality. Because let's be honest, no one has time for that."
MY FAVORITE MEALS ARE...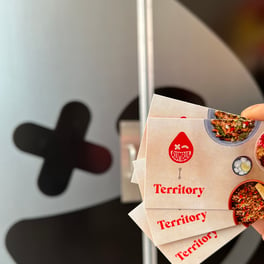 This question is almost as tough as my ass & abs class😜 For lunchtime, a quick & easy cold lunch is my go to. The pistachio crusted tuna cakes with the spinach fennel salad is a must try!

When it comes to dinner, I love the maple cherry salmon with sautéed spinach & butternut squash!

Both meals are incredibly flavorful with the right amount of protein to keep me going throughout the week.
I ACTUALLY TRIED TERRITORY FOODS
SEVERAL YEARS AGO...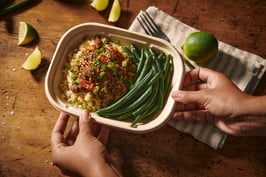 I remember trying Territory Foods several years ago; in more recent years, they've made the most incredible adjustments to their menu items. Offering more unique & flavorful options to choose from that will satisfy all of my cravings.
ORDERING IS SO EASY..
Tell us about the ordering process! I did not have any specific requests when placing my order. However, the great thing about the Rumble x Territory Foods partnership is that the dietitians have hand selected meals designed to support a low impact high intensity fitness workout like Rumble Boxing.
Interested in checking out the Rumble menu?


SEE THE MENU HERE
Or Order via your Rumble Boxing Mobile App


"Rumble Boxing x Territory meals energize with a balance of adequate amounts of lean protein and healthy carbs, with a prioritization around anti-inflammatory ingredients and micronutrient-rich foods to help calm inflammation in tired joints & muscles and support your unique fitness goals." - Territory's Registered Dietician