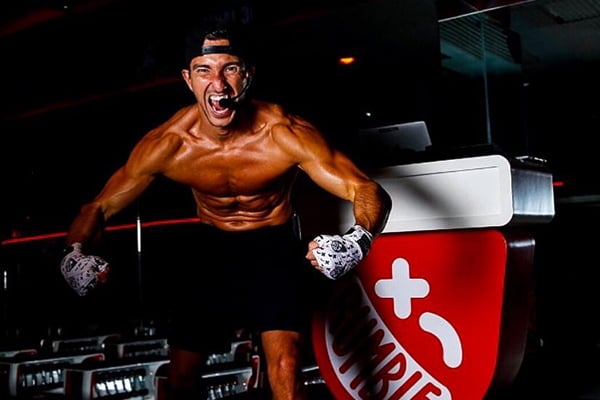 ANDY STERN, MAYOR OF UPPERCUT CITY

Logistical mastermind
NPC Men's Physique Champion
WWE superfan
Follow Andy on Instagram: @andrewgstern

Every team has its superstar, and Andy is ours. He's the launcher, leader, and lawman of Rumble, who is currently traveling around the country with his better half (wife and trainer Julia) opening new Rumble studios. Known by some as the "Mayor of Uppercut City" and others as "the hardest worker in the room," Andy is exceptionally skilled at what he does, which is pretty much everything — hiring, managing, teaching, coaching, and operations.

And to be totally honest, he's also not the kinda guy who does much bragging about himself so we're going to go ahead and do some bragging for him. Put the best in the world up against Stern, and our money is on him every single time.



Check out these videos of Andy:

New to Rumble? Buy your first class & get the second on us.


See you on the bags,
Jab